We hand dye luxury yarn in small batches from a warehouse studio in Las Vegas, Nevada USA. The Lolo Team consisents of several amazing women, who we are so thankful for and proud to work with.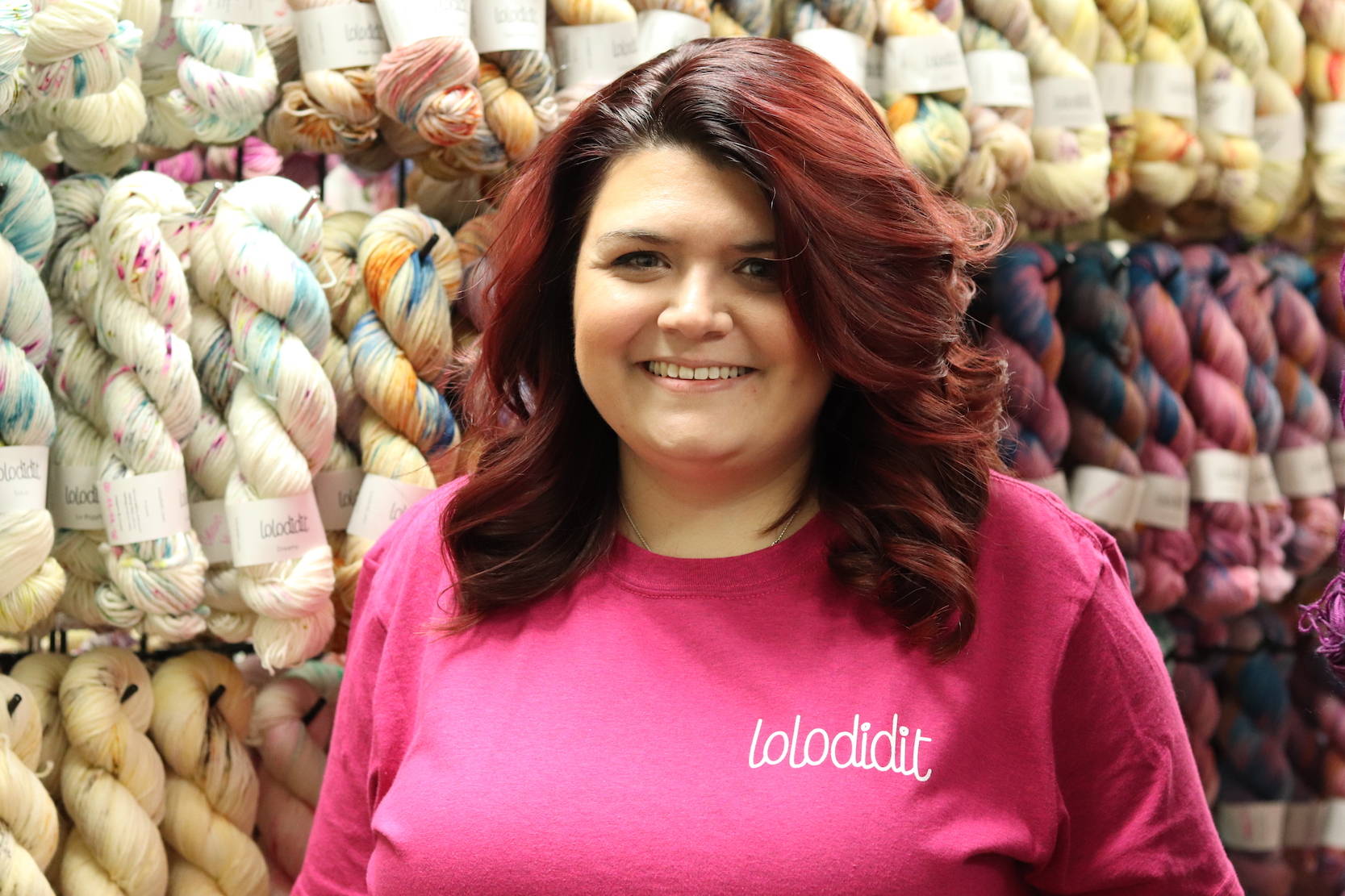 Owner of lolodidit, lead dyer, website developer, photographer, and customer service. And, if we are being honest, the biggest distraction at the warehouse! She is always chatty, singing songs, and smiling.
Her passion is giving customers the best service possible, and shipping fun and beautiful yarn everyday! All of this couldn't be done without an amazing team behind her.
The very best way to contact us is through email. We always do our best to respond within 24 hours, Monday - Friday.
Email: contact@lolodidit.com
She is Lauren's right-hand woman. She is in charge of making sure you get what you order within the time frame we promised! Plus so much more: shipping, dyer, product management, website updates, photography, modeling...the list goes on! Without her we'd be lost.
When she's not at lolodidit, Jennifer is a total fashionista and sport car enthusiast of our group, and an amazing mom.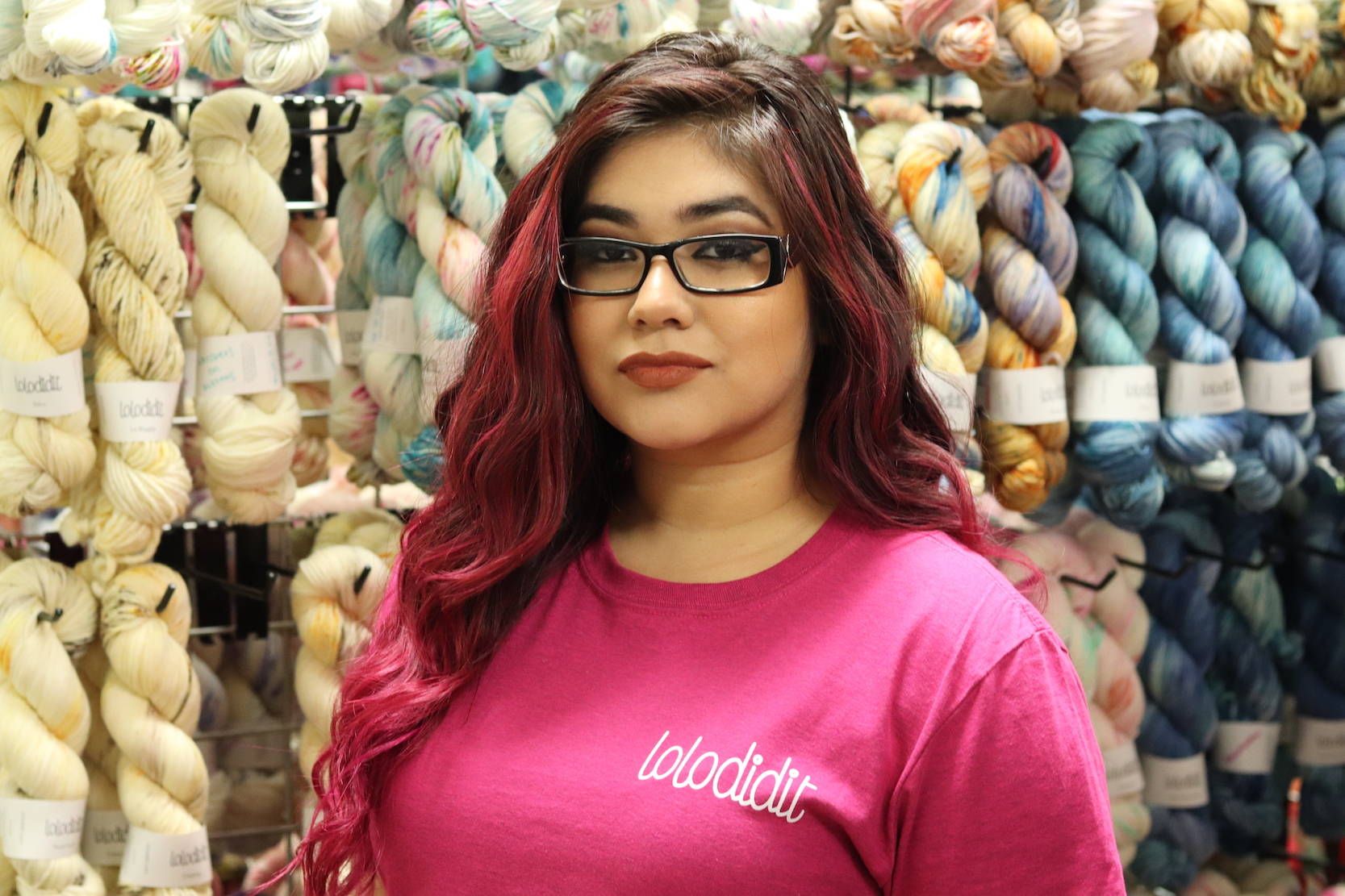 Larissa is our production manager, making sure all the yarn is beautiful before you receive it. Most importantly, she is in charge of all of our dyed to orders and getting those out to you super fast!
When Larissa isn't at lolodidit, she's chasing around her energetic toddler, or you can find her at almost any 80's cover band playing in Las Vegas or on Freemont Street.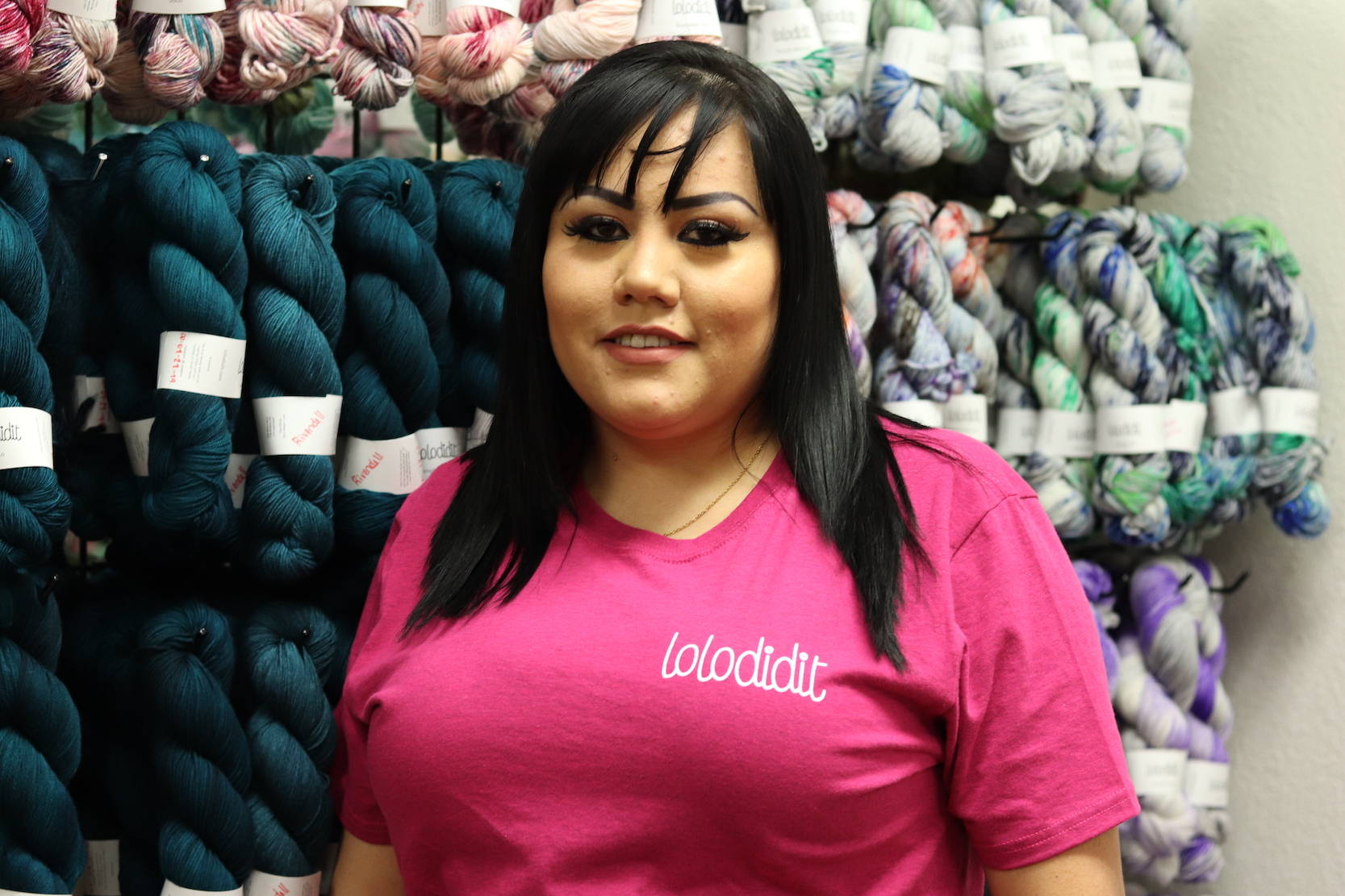 MARGARITA, MARTA, AND CHRISTINA
These women are all studio assistants who make all the magic happen behind the scenes to get you your beautiful yarn! All three are moms to some amazing kids we are all happy to call part of the Lolo Family too!
Margarita is the clown of the group, always telling us jokes, funny stories, dancing and singing and overall keeping us all in good spirits everyday!
Marta, we call her the "enabler" nearly everyday she brings sweets and treats in to the group. No one will ever be hungry when she's around!
Christina, she is the total mom of the group. Her heart can hold all of us with room to spare. She is the sweetie, always calling us "hun" and helping everyone out whenever she can.
She does not work with us in Las Vegas, but she is still a huge part of our team! This is Lauren's sister, who works from her home in Florida. She designs and makes all of our project bags. She is also the admin for our Facebook page.
When she's not working on bags, she's a mom! She is also a nanny to 2 super cute kids and is always on the go with all of their activities in the beautiful sunshine.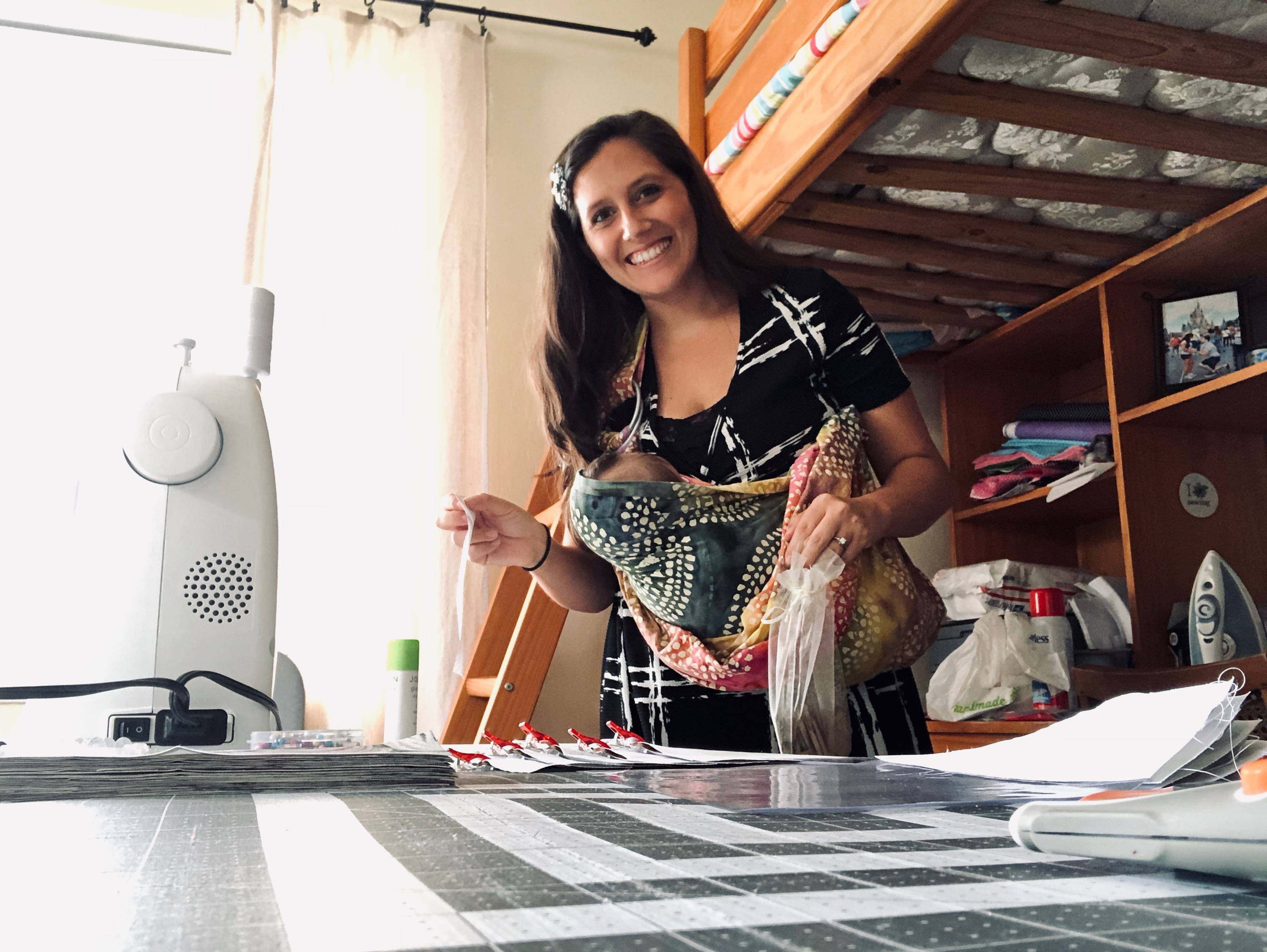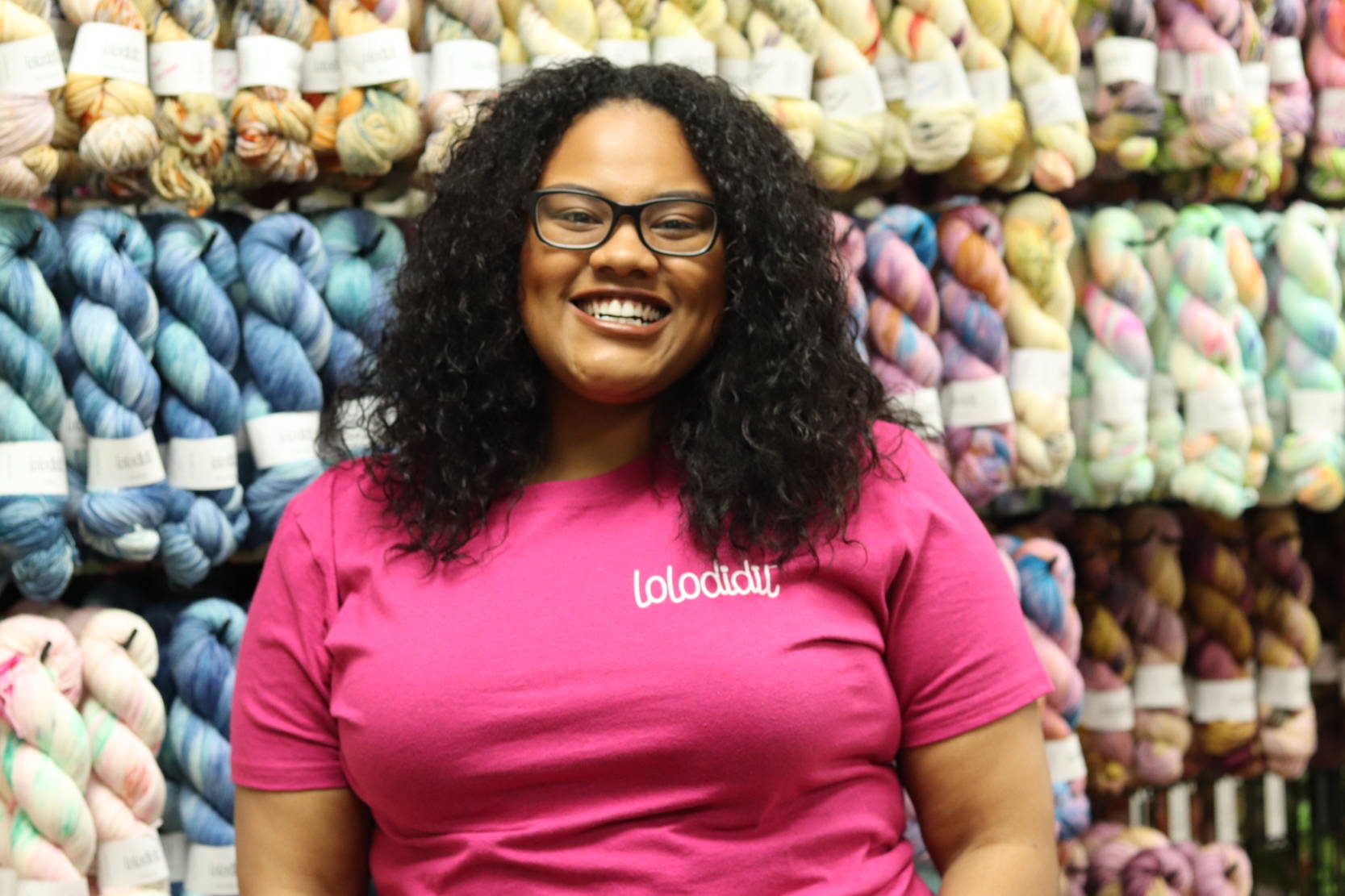 We met Bylanda originally as one of our models. Quickly we realized she was part of our team and we can't be without her. She is always always smiling, laughing, and is the cheerleader of our group! We wish she could hang out with us every day!
You will definitely be seeing her more often as we have more samples knit up.
Brittany is our official, and professional photographer! She comes with us on all our photo shoots and also helps us in the studio to capture the perfect shot!
She studied photography at Columbia College, and has been a freelance photographer for over 11 years. She specializes in portraiture and fashion, but with our product photography needs she has been a huge asset to capture the beautiful textures we have here.
Find her on Instagram: @bnattier
Mr. Lolo is also a big part of our team! He's here mostly to make us laugh, and deal with all the stuff we don't want to! Official fixer of all that breaks.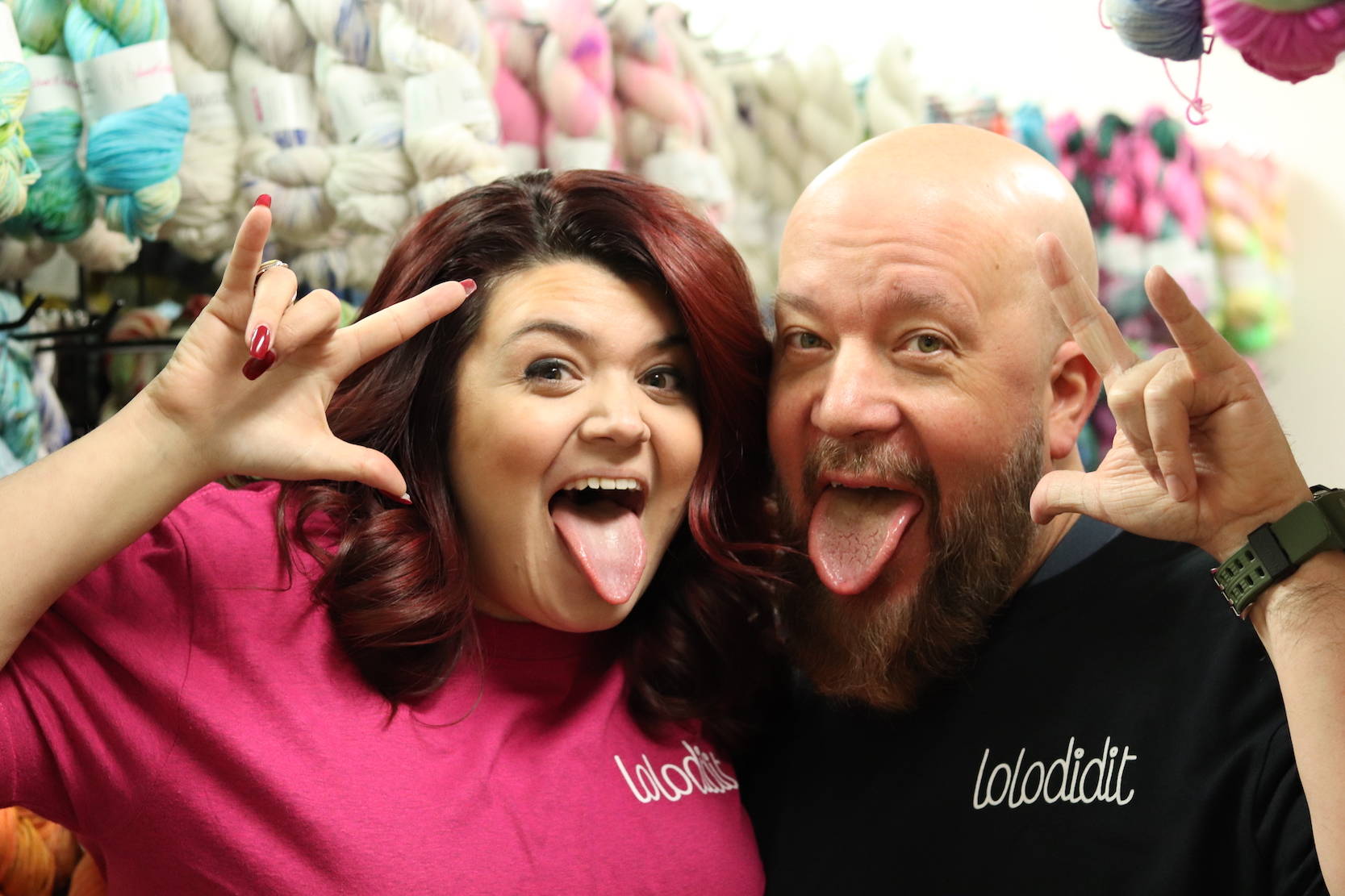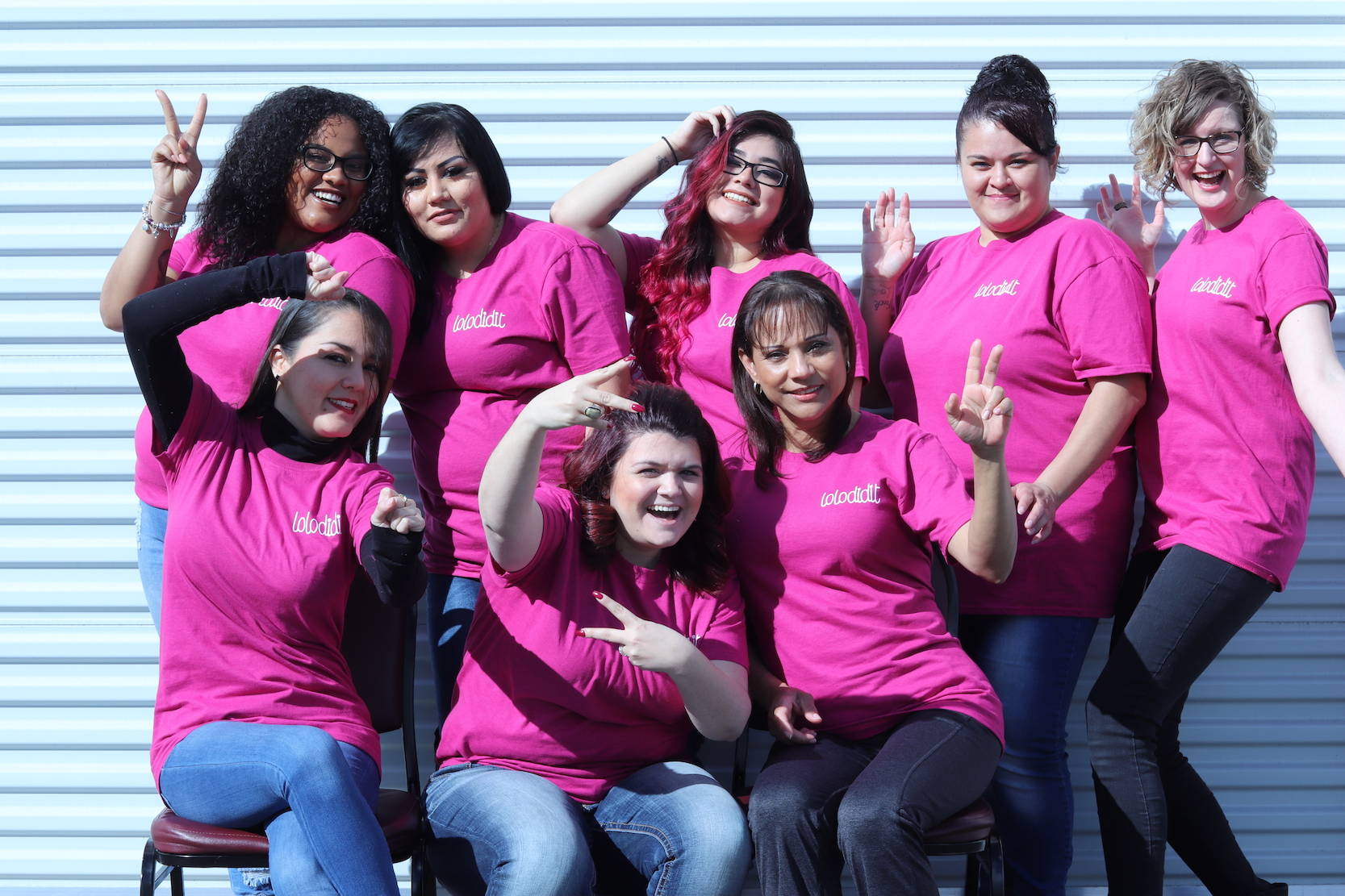 We had so much fun getting together to tell you a little but about us and what we do!
Sending lots of love to every single person who supports our small business and this amazing group of people.
Thank you from the bottom of our hearts!
Love, The Lolo Family